Specialty Consulting

Facility Condition Assessments
In today's lean economic times, it is a challenge to understand how much of your scarce capital funds need to be allocated on maintenance and facility improvements.
Without a plan, that leaky roof or failing mechanical system can present a significant "unplanned cost" that affects the bottom line and can impact your ability to deliver goods and services to your customers.
Whether you are considering the purchase of a new property or planning the maintenance of an existing facility, we can help you assess your facilities, and develop a plan to effectively manage your maintenance and capital budgets.
By tailoring the scope and budget for the assessment of your facilities condition, we can help you manage costs and obtain the data you need for a plan that best suits your needs.

Typical assessments include a:

Walk through Survey


Review of Documents


Interviews with Staff


Assessment of Maintenance History

Don't let bad, missing, inaccurate, or out-of-date data lead you to poor decisions about how best to use your resources and manage your capital funds.
---
Constructability / Biddability Review Services
The Objective of the Constructability / Biddability Review process is to minimize change orders during the construction phase, and the associated cost and schedule impacts that can result from the change order process.

An experienced Construction Manager can offer an independent review of the Design Drawings and Specifications, examining these documents from the "contractor's point of view".

What is involved?
During the preliminary design phase an experienced construction manager can assist the Design Team and the Owner in identifying strategic issues that should be addressed, including interfaces with other planned projects, utility services, project access and many other hands-on field considerations. By identifying these elements of the project early in the process the Design Team, the Owner and the Construction Manager can assign resources to make sure all of the elements needed for a successful project are addressed prior to the detailed design phase streamlining the final design process.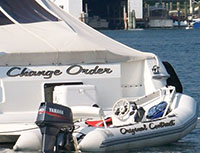 During the development of Construction Documents, the Construction Manager's Biddability Reviews can identify those areas that expose the Owner to possible change orders in the construction process. By providing an independent detailed review of the drawings and specifications, the reviewer looks for areas where the details are vague or lack sufficient information to insure that the Contractor will deliver the work product expected by the Architect and Owner.
We look for:


Wall sections/elevations


Details


Elevations


Coordination between different Disciplines


Coordination between Drawings and Specifications


Interfaces with offsite Utilities


References to work "performed by others"

The end result is a detailed list of items that a contractor may question after contract award, or that would add scope to the project. This list is provided to the Owner and Architect for consideration prior issuing the final design package for bidding and contract award.
---